Sofia B. van Gelderen
---
Registros Akáshicos, meditación, facilitación del perdón, psicología energética y más…
"Comprendo que la compasión es la herramienta fundamental para la sanación"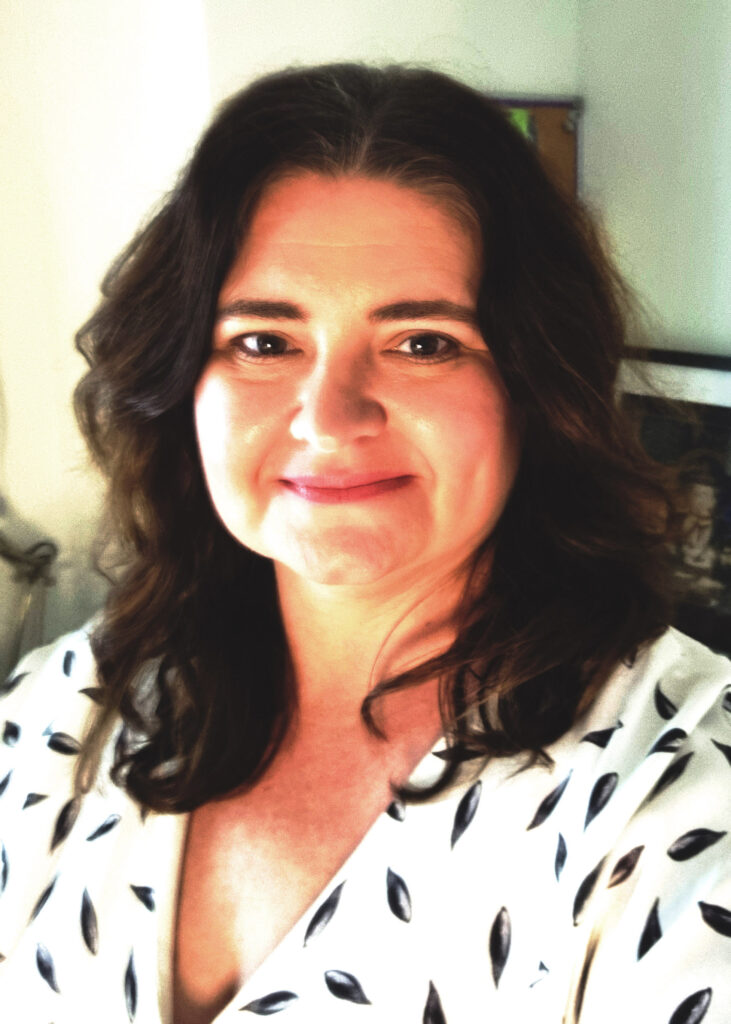 ---
Camino recorrido
---
Formación
Soy psicomotricista, terapeuta y maestra de Reiki, maestra de Registros Akáshicos, terapeuta en masaje metamórfico y de Respiración Energética, facilitadora del perdón.
Estoy diplomada como Terapeuta de Reiki por la Fundación Sauce y la Federación Española de Reiki (diplomada nº 54).
Como parte de mi crecimiento personal fui sintonizada como maestra de Reiki Usui Tibetano en diciembre de 2010, Reiki Egipcio en febrero de 2012, Karuna Ki en marzo de 2012, Reiki Shambhalla en junio de 2012 y en junio de 2011 como maestra en Registros Akáshicos; además, desde 2006, realicé cursos de reflexología podal, masaje metamórfico I y II y masaje celular.
En 2011, como complemento del curso de terapeutas de la Fundación Sauce, finalicé el curso de "Técnicas de Reiki Gendai" con Jhonny De Carli con el cual obtuve la certificación como «Terapeuta profesional de Reiki» avalada por la universidad Facultades integradas Helio Alonso.
(Linaje Reiki: Mikao Usui –Chijiro Hayashi-Hawayo Takata-Phyllis Lei Furumoto – (Pat Jack – Carol Farmer – Cherie A. Prashn – Lean Smith) – William Lee Rand-Johnny De Carli-John Curtin-Eva Lunella-Geraldine Jourdain/Alejandro Tebar-María José Díaz Redondo/Monique Cudos).
Además, como parte de mi búsqueda fui reconectada en 2010.
Recorriendo este camino encontré la Respiración Energética y gracias al curso de Rebirthing y Desarrollo Humano de David Vergara estoy certificada como Terapeuta de Respiración Energética por la Asociación de Respiración Energética. N.I.F. G-8601972 desde el año 2014.
Entre 2017 y 2020 conocí la Escuela del Perdón de Jorge Lomar y Reyes Ollero donde cursé los talleres de Meditación, Iniciación y Facilitación del Perdón y, a nivel personal, Expresión.
Entre 2020 y 2023 curso Psicología Energética en la escuela de Victoria Cardaso. Recibí el titulo de Terapeuta en Psicologia energética.
En octubre de 2022 Introduccion a Somatic Experiensing en la escuela Somatic Experiensing Spain.
Noviembre de 2022 master class sobre trauma trasgeneracional: Making the Invisible Visible, A Trauma Healing Journey from Manifestation to an Exploration of Transgenerational TraumaIntegration, dictado por el Dr. Peter Levin para la escuela Adala.
Colaboraciones y voluntariado
Desde principios de 2009 hasta mediados de 2012 colaboré como terapeuta con la Fundación Sauce dando Reiki en sus instalaciones.
Fui voluntaria como terapeuta de Reiki en el hospital Ramón y Cajal, en la consulta externa del departamento de oncología y en las jornadas de bienestar de ADEA.
Formadores, maestros, etc…
Aquí nombro a algunas, de la muchísimas, personas que dejaron huella en mi camino, enseñándome, acompañándome, conteniéndome y animándome:
Reiki: John Curtin, María José Díaz Redondo, Jhonny De Carli, Monique Cudos.
Masaje Metamórfico y Celular: Carmen Benito.
Registros Akáshicos: Beatriz González de la Calle (Premika), Fernando Gayá (Suyai).
Reconexión: Javier Díaz Redondo
Rebirthig y desarrollo humano: David Vergara
Facilitación del perdón: Escuela del Perdón, Reyes Olleros y Jorge Lomar.
Psicologia Energética: Victoria Cardaso.
Trauma: Dr. Peter Levin, Dr. Gabor Mate, Somatic Experiensing.
Gracias por estar Aquí y Ahora.
Un abrazo.
Sofia.
---